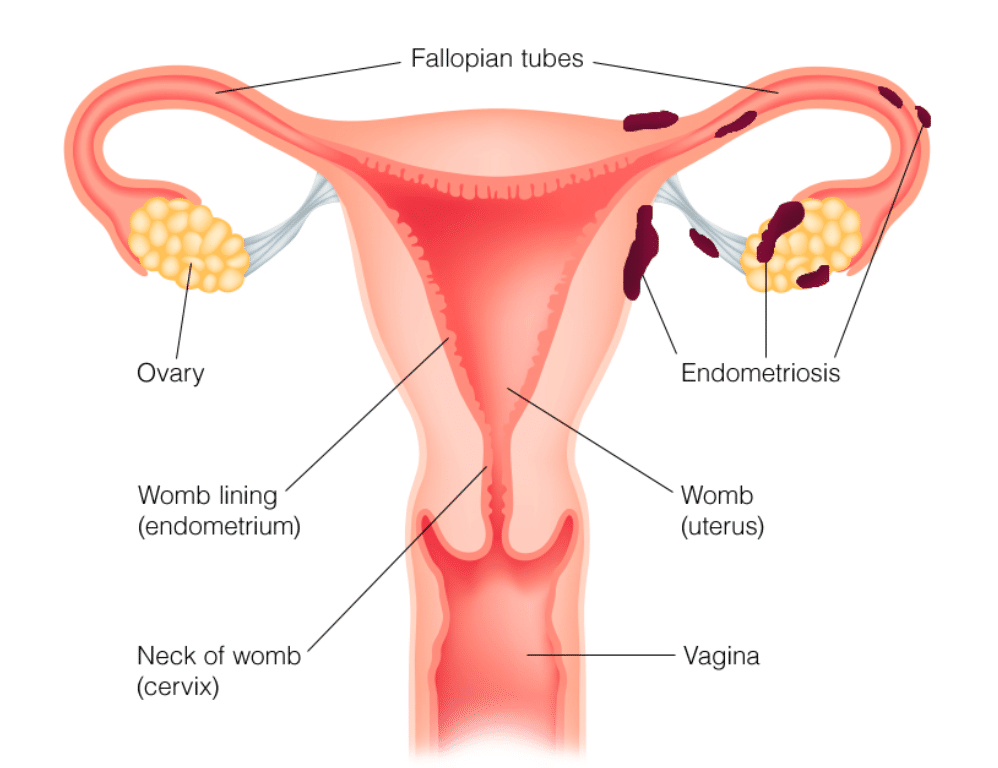 Endometriosis is one of the medical conditions that women experience, in which endometrial-like tissue is found outside of the uterus in other parts of the body. This tissue, which normally lines the uterus, is associated with monthly menstruation and is often characterized by abnormal painful and heavy periods, as well as pelvic pain, severe cramps, and pain with sex. Most importantly this condition is also a leading cause of infertility and chronic pelvic pain, it has also been linked to other health concerns.
Endometriosis is classified into one of four stages (I-minimal, II-mild, III-moderate, and IV-severe). It is to be noticed that many women with confirmed endometriosis are able to still conceive without difficulty, particularly if the disease is mild or moderate. It is estimated that up to 70% of women with mild or moderate endometriosis will conceive within three years without any specific treatment.
Endometriosis can be treated with medications and/or surgery depending on the exact location, extent, and depth of the endometriosis. Since endometriosis occurs during the reproductive years, many of the available medical treatments for endometriosis rely on interruption of the normal cyclical hormone production by the ovaries. These medications include GnRHanalogs, oral contraceptive pills, and progestins.